Tag: Building Community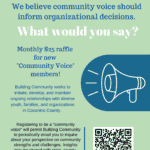 Registering to be a "Community Voice" will permit Building Community to periodically email you to inquire about your perspective on community strengths and challenges. Insights may be shared with state, county and local organizations and decision makers.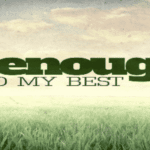 If I asked you to write a list of all you're grateful for, how long would it take you to list yourself? You, wonderful you! You do so much for family, friends, and the community. But, do you take time to acknowledge your progress and success? If so, kudos! Keep it up! If not, please take a few minutes right now. Make a list of all you have accomplished this month. Then, please take a moment to celebrate! Celebrating can look like colorful post-its with your accomplishments hanging by your desk. It can look like an afternoon stroll, maybe with a friend. It can look like an extended lunch one day this week. 
However you choose to celebrate your monthly accomplishments is up to you, but please celebrate! If no one has told you lately how amazing you are, you heard it here! You are amazing. You are needed. You are appreciated!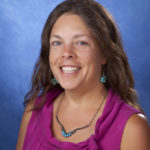 CCC&Y is excited to partner with Building Community.  Leadership expansion is an important pillar of Self-Healing communities.  It is our intent to increase voice, connection and partnership throughout the county through this very targeted service.  We have engaged Rene to help increase our reach for prevention initiatives, support our child abuse and substance abuse prevention strategies across the county and to assist with increasing our NEAR-informed (neuroscience, epigenetics, ACES and Resiliency) capacity