Tag: broadband access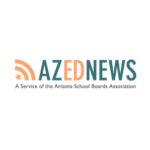 The Arizona Department of Education would like to inform you of an incredible opportunity for underserved Local Education Agencies to receive broadband access at potentially no cost to the school.
Currently, only six percent of Arizona schools meet the FCC target of $3 per MB for internet access. Furthermore, many schools in our state's most rural areas possess no access to any internet connection whatsoever.
Arizona's vision is to provide statewide scalable internet access, as well as faster connectivity to every school so that every student in the state has reliable broadband access.