Tag: BlueCross BlueShield – (Health Choice Arizona)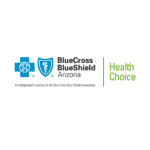 Health Choice/Blue Cross Blue Shield of AZ, in partnership with the International Critical Incident Stress Foundation (ICISF), is hosting a free, virtual Crisis Training Series for providers!
There will be a total of seven courses, which include those listed below, and we invite you and your staff to participate. Please note, some courses are available more than once. Each course is free and participants are eligible for CEUs. For more information and to register for any of the trainings, see the attached flyer.
Suicide Prevention, Intervention, and Postvention – August 22nd – 23rd, 2022
Assisting Individuals in Crisis and Group Crisis Intervention – September 6th – 8th, 2022