Tag: Bill and Melinda Gates Foundation

In one school district, families are pulling their kids out of school. In others, students show up in face masks.
Educators in another Southern California community agreed to suspend an exchange program to keep visiting Chinese students out of quarantine.
School districts across the U.S., particularly those with large Asian American populations, have scrambled to respond to the outbreak of the coronavirus, which has killed more than 1,500 people and sickened tens of thousands more, almost all in China.

The Common Core State Standards Initiative, implemented during the Obama administration, established a uniform set of expectations for American public school students from kindergarten through 12th grade. Still, the authority to establish budgets, standards, and curriculums for public school students falls largely to state governments – and partially as a result, education outcomes vary considerably across the country.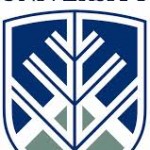 January 23, 2015 • Northern Arizona University A scholars program is building momentum in the success of underserved student populations at Northern Arizona University and nationwide. The Gates Millennium Scholars, established through a $1.5 billion grant from the Bill and Melinda Gates Foundation as a flagship program for the United Negro College Fund, has increased […]