Tag: Basis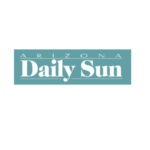 Basis Flagstaff physical education teacher Marty Heilman believes the best way to learn something is to teach it.
When his high school students were scheduled to share the school's gymnasium with a class of second graders, he started a new functional fitness program where, after learning new techniques in their own class, his students teach the second graders as a way to increase solidarity among the school's students, create better leaders and make fitness fun.

Flagstaff Arts and Leadership Academy valedictorian Naomi Francis grew up surrounded by creativity, from the design of her family's home to her hobbies of artwork and dancing.
Francis' father, Northern Arizona University professor Allen Francis, designed the family's house to have a net zero energy use, a project that might have inspired Francis to pursue industrial design in college.
"I think living in a design-oriented household helped me be aware of design elements," she said.

The Arizona State Board of Education's Standards Development Committee will host a public meeting to discuss the state's math and English standards.
The meeting will take place at Flagstaff High School on Wednesday, Nov. 4 from 6 to 7 p.m.