Tag: Basis Flagstaff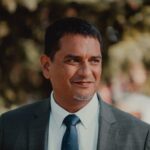 The Arizona Board of Regents announced today that José Luis Cruz is the finalist for the position of the 17th president of Northern Arizona University.
"Dr. Cruz has an extraordinary record of academic leadership, and I am confident he is the right leader to build on NAU's success and ensure a bold and boundless future for this beloved and historic university," said ABOR Chair Larry E. Penley. "He is a proven innovator in higher education who keenly understands the enormous opportunities that NAU offers as well as the challenges facing higher education. His unsurpassed commitment to diversity, equity and inclusion, coupled with a long track record as a leading national advocate to improve educational outcomes for all students—especially those who have historically been underserved—will serve Arizona and NAU well. I am personally honored that he has accepted the opportunity to be the next president of NAU and offer my sincere congratulations."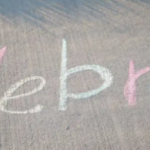 Flagstaff's teachers – from preschool through college – are amazing. In every school in our community, educators continue to give their all to support student success.
Teacher appreciation activities won't look the same this year, but that doesn't mean the celebrations can't be bigger than ever!  Participate in a community-wide and statewide celebration of our teachers.
Click here for ideas to share your love…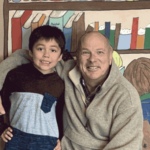 (Tod) Gilmore sees his initial tenure here as three 100-day periods. The first 100 days he has spent "getting to know the Fredonia way."
Essentially observing and learning how things are done, and why. He asks, "Do we do things the way we've always done because it's the best and proven way to do something? Or is it an inertia issue that we need to look at as a community?"
Gilmore believes graduates of FHS should know they have no limits, should know what their dreams are, and be equipped to actualize those dreams. He feels this is a virtue of being a smaller high school, "we have an incredible ability to really know our students, and the smaller class sizes can be very powerful if we take advantage of it."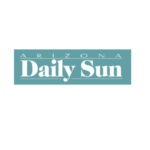 By Kaitlin Olson • Arizona Daily Sun Whether looking up to the stars or down to microorganisms, creating new technologies or improving existing ones, Flagstaff is home to science, technology, engineering and mathematics enthusiasts young and old who were recognized this week at STEM City's seventh annual STEM Awards ("STEMMYs"). About 50 community members gathered at […]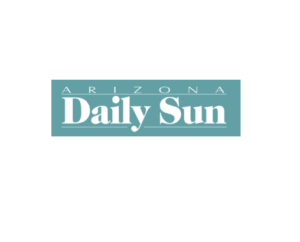 While the world had its eyes on South Korea for a few weeks last month to watch the best winter athletes from across the world compete, Flagstaff resident Juhee Park was back in her home country for the first time in about 17 years.
Park and her family moved from South Korea to Michigan when she was young, and she moved to Flagstaff after receiving a scholarship to Northern Arizona University's music program. After a hand injury left her unable to complete some of the more strenuous piano practices required for a major, she ended up receiving a graduate degree in math and now teaches at Basis Flagstaff.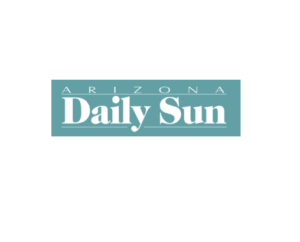 Flagstaff Arts and Leadership Academy is enlisting the help of students, staff and parent volunteers to make a fundraising plan that will hopefully smooth out the school's finances.
The academy finances have always been relatively cyclical because they depend on the number of students enrolled in the school, but recently a number of financial problems have come to a head, leaving the school facing the possibility of a shortfall of about $160,000 at the end of June, said FALA Executive Director Larry Wallen.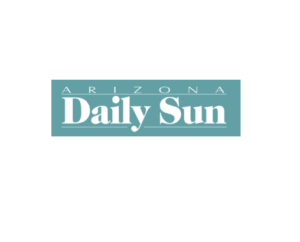 Arizona Governor Doug Ducey pledged 80 percent of his new budget priorities toward education during his state of the state address Monday. But some Flagstaff-area officials are waiting to see the details of his budget and how he plans to fund those projects before getting on board.

People lined up to get a taste of traditional Chinese rice and noodles, while across the hall Spanish pastries and traditional Costa Rican eggnog filled tables and Canadian desserts lined an adjacent hallway at Basis Flagstaff.
Students in three of Basis' language departments, Spanish, French and Mandarin, worked to put together the school's third Global Language Night, which focused on showcasing the culture and languages of various countries the students studied.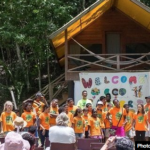 By Corina Vanek • Arizona Daily Sun
A Flagstaff High School freshman decided to forgo his summer of catching up on sleep and setting high scores on video games to travel to Belize to work as a camp counselor for a biodiversity camp.
Blake Acheson, 14, worked as a junior counselor at Chaa Creek Eco Camp in Belize, aiming to educate local children about conservation and biodiversity.
"During the camp we went o see Mayan ruins, sustainable farming techniques and talked about reducing, reusing and recycling," Acheson said.
The camp hosts 24 Belizean children, ages 8 to 13, for one week, according to the camp's website. Acheson, who arrived in Belize in early June, said organizers spent the weeks before camp preparing the crafts and activities for campers.