Tag: Banner Page Hospital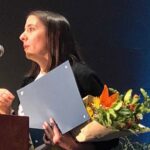 The eighth annual Coconino County 2020 Teacher of the Year and Rookie Teacher of the Year Award nominations are open.
The awards are a countywide celebration that honors and recognizes full- time teachers. 
The Coconino County Education Service Agency invites the public to nominate outstanding teachers in Coconino County. Nomination forms can be found on the Superintendent's website at www.coconino.az.gov/celebrate. Nominations must be received by 5 p.m. on Nov. 5.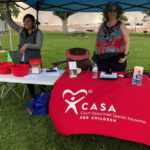 Strong gusty winds didn't deter families and wellness providers from attending the inaugural "Fishin' After Dark" wellness fair held June 17 at the John C. Page Memorial Park.
More than a dozen health providers and community service organizations were set up in the park during an event presented by the Community Wellness Collaboration comprised of Encompass Health Services, Banner Page Hospital and Canyonlands Health Care.