Tag: back to school planning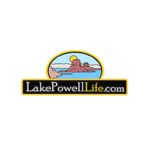 Page Unified classes will be back in session on August 10, 2020, but it will be a virtual beginning for the school year, according to new Page Unified School Superintendent, Larry Wallen. He says the current plan is to distribute computers to all students by the 10th with students then making a physical return to classes on August 17, 2020.
Due to the nature of the pandemic, current plans are fluid and may change before those target dates roll around but, that is the current game plan for now. Parents and students are encouraged to be patient as the details are worked out and also flexible, especially if the current plans don't work out.  There is also the very real possibility that students will start on the 17th but then, at some point, may need to return to online instruction during the course of the pandemic.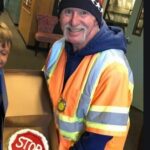 Safe Kids Coconino County, led by Coconino County Health and Human Services (CCHHS), and Safe Kids Worldwide are proud to recognize Billy Weldon as the winner of the 2020 America's Favorite Crossing Guard contest.
After tens of thousands of votes from appreciative supporters that earned him a spot as one of the top five finalists, Weldon was named the winner by a panel of judges because of his exceptional impact on his community and his commitment to the safety of the students.