Tag: AzFamiy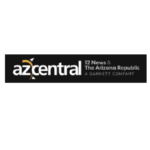 Back-to-school supply lists can be long — folders, glue sticks, pencils, notebooks. Not to mention new school uniforms and items needed for baseball practice, cheerleading or glee club. Shopping carts brim with goods this time of year, and they often come with a hefty price tag.
Although families across the nation can still expect to pay several hundred dollars per student for school supplies and activities this year, there's some good news.
According to the 2018 Backpack Index, a study that tracks classroom supply and fee costs, the cost of outfitting a child for back to school fell slightly this year.