Tag: AZEDNEWS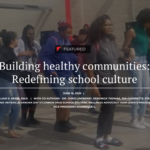 Building Healthy Communities is a concept quickly being embraced throughout America, and this effort to unite communities and schools improves the well-being of all stakeholders.
What has an ideal world looked like for the past few months? What will an ideal world look like in the next few months as students return to school, restaurants open and people continue to unite across America? 
The one thing we are sure of is that building the healthiest social and emotional climate, culture and community should be the forefront of our decisions moving forward.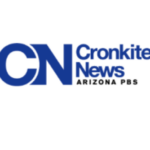 With the development of new technology over the past few decades, teachers now can do something they've never done before: bring onscreen lectures to their students' homes. Arizona classrooms have begun using this teaching method to flip traditional homework and in-class lectures.
Flipped classrooms swap what students do in class with what they usually do at home. Homework becomes watching a teacher's video lectures, sometimes in tandem with a reading assignment or exercise, at home, then coming to class the next day to work on projects. Through those projects, students are able to apply in class what they learned from the video, with their teacher ready to assist and answer questions.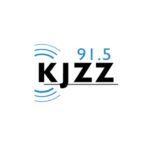 The interruption of the school year will cause more disruption than just having kids learn from home. Arizona school funding and ranking is in jeopardy, and faculties across the state are forced to plan for two realities as the fall opening remains uncertain.
Planning is by no means universal. Teachers and administrators from across Arizona school districts, charters and private schools are coming up with their own preliminary plans, but some are more concrete than others — and some teachers remain in the dark.
Derek Born, the president of the Flagstaff Education Association in the Flagstaff Unified School District, says the priority of the administration remains to be focused on finishing the online school year and plans for summer school.
"The superintendent did mention that basically everything is on the table. And we're just looking at some of the other countries, and the other states that have issued plans for how to safely have school again," Born said.

As a junior high dance teacher, Jasmine Benton has always had to be flexible, but now this fourth-year teacher is being tested more than ever.
The COVID-19 pandemic has forced schools across Arizona and much of the nation to stop in-person classes and teach remotely. As schools make the transition, they're finding on average only about half of their students have access to the internet, making it harder for them to deliver lessons and homework — and some haven't heard from their students or families since they closed.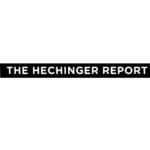 While the pace at which the coronavirus has forced schools to transition to online services is unprecedented, the act of providing these services online is not. And that includes doing special education online.
The idea of continuing to serve students with disabilities paralyzed many school leaders in recent weeks, and even led some to cancel school for everyone rather than tackle the challenge of providing special education online. But Kristin Martinez, the clinical director at PresenceLearning, which provides online special education services, said school leaders should take heart.
"This is doable," she said. "Absolutely there are students who have been receiving services this way for years, successfully."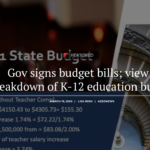 Updated March 28: Gov. Doug Ducey today signed the budget bills into law.
"I commend legislative leaders of both parties, and all the Republican and Democratic members who shaped and passed this package, for coming together, putting politics aside, and showing real leadership," Gov. Ducey said.
"It's reflective of what we are seeing all across our state — Arizonans uniting to slow the spread of COVID-19 and save lives," Gov. Ducey said.
"Our job isn't done with this package of budget bills. There will certainly be more work to do and many tough decisions ahead of us as we better understand the full impact of this crisis on our citizens and on our economy," Gov. Ducey said. "But Arizona is once again showing what it means to come together and put the good of our citizens before partisanship or politics."
The budget bills include $50 million to deal with the COVID-19 pandemic.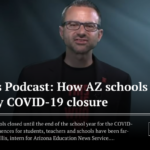 With Arizona public schools closed until the end of the school year for the COVID-19 pandemic, the consequences for students, teachers and schools have been far-reaching, says Morgan Willis, intern for Arizona Education News Service.
Hear what Phoenix Union High School District's Supt. Dr. Chad Gestson and Save Our Schools Arizona's co-founder and spokesperson Dawn Penich-Thacker had to say about it.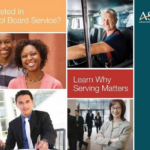 The best way to guarantee a quality school in every Arizona community is a well-functioning, locally elected school board, so Arizona School Boards Association has created a series of webinars on school board service, with the first one coming up in two days.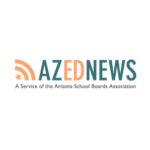 Before the House Education Committee began on Monday, Feb. 10, people shared what brought them there – concerns about services and support for low-income students, how ACES – adverse childhood experiences – impact students and the Project Rocket pilot expansion to help students in low performing schools.
At the meeting, House Education Committee members discussed 13 bills that would affect students, teachers and staff in Arizona's elementary through high schools.