Tag: azcentral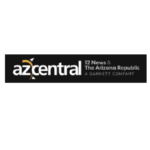 More than 60 school board members from districts across the state have signed onto a letter asking Arizona Gov. Doug Ducey to delay the reopening of in-person schooling until October.
Ducey ordered a delay to the start of in-person lessons until Aug. 17.
"A lot of school staff are coming to us saying, 'We're afraid of going back to school,'" Adam Lopez Falk, a school board member in the Alhambra Unified School District, said. "Kicking it to the 17th isn't going to do much for a lot of us."
Save Our Schools Arizona, an education advocacy organization, joined in the calls to delay in-person class until October.