Tag: azcentral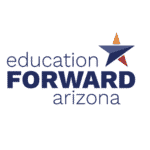 Rather than staying laser-focused on academics, superintendents, principals and teachers across Arizona are distracted by the potential scenario of financial doom and having to prepare cuts of about 16% to their budgets – or more than $1 billion.  
Cuts that would mean teacher layoffs, reduced instructional time and reduced services. Some small rural districts are contemplating whether they will shut down altogether. 
All of this is occurring while the money sits available, but unable to be used. 
That's right. And here's why.