Tag: AZCASE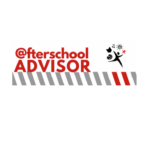 Early Bird Registration is open for the 28th Annual School's Out, Make It Count Conference, taking place virtually from October 17 – 30, 2020.
We're delighted to bring you 60 hours of workshops from a talented pool of presenters, including dynamic duo Kami and Larry Kerby who will discuss the difference between praise and encouragement and why your program will transform when encouragement is the standard.
Continuing Education Units are available for all workshops and CARE monies may be used toward registration.
Head to our website for more information, including a registration tutorial to walk you through the steps!