Tag: az schools

By now, most Arizona voters who vote by mail should have gotten their ballots for this year's primary elections and are in the process of choosing their candidates.

Today Children's Action Alliance begins a series of issue briefs to highlight challenges and options in K-12 funding. Read more here…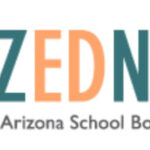 As the new school year begins, here are five K-12 public education issues to watch for developments in during the next several months. Some are new, and some are things Arizona leaders have been working on for a while.