Tag: Autism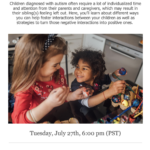 Kyo will present the Free Webinar for Parents: "Facilitating Interactions Between Siblings" at 6 p.m. (PST) Tuesday, July 27.
Children diagnosed with autism often require a lot of individualized time and attention from their parents and caregivers, which may result in their sibling(s) feeling left out. Here, you'll learn about different ways you can help foster interactions between your children as well as strategies to turn those negative interactions into positive ones. 
This webinar will cover:
•Types of social interactions
•Strategies to increase positive sibling engagement
•Question & Answer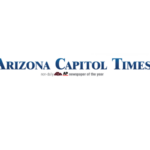 Arizonans may get the last word on a nearly $2 billion tax cut plan that mainly benefits the wealthy.
Organizers of what had been the Invest in Ed initiative that voters approved in November have crafted three separate proposals to take to the ballot in 2022. They want the public to decide whether to ratify the decision by state lawmakers to: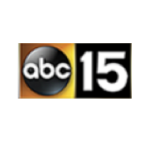 Arizona preschool advocates say they are embracing President Joe Biden's plan for "four more years of public education,"pointing to research that shows preschool is the path towards achievement.
Preschool programs like the one at Wood Elementary School in Tempe are solely funded by cities, like, in this case, the City of Tempe. A spokesperson for Tempe says so far, the City of Tempe has invested roughly $8.5 million into its early learning program.

It was a routine game of schoolyard tag — except the children had dubbed this version "coronavirus." The kids ran around and tagged one another, but instead of being "it," they "caught" the virus.
Children like the ones a reporter saw playing recently at a school in Washington, D.C., are becoming more aware of the coronavirus — though they may not fully understand it or know how seriously to take it — as it begins to affect their daily lives with school closures and event cancellations, restrictions on travel, and the NBA nixing the rest of its season.

In one school district, families are pulling their kids out of school. In others, students show up in face masks.
Educators in another Southern California community agreed to suspend an exchange program to keep visiting Chinese students out of quarantine.
School districts across the U.S., particularly those with large Asian American populations, have scrambled to respond to the outbreak of the coronavirus, which has killed more than 1,500 people and sickened tens of thousands more, almost all in China.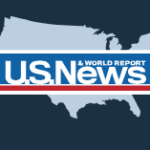 WITH BACK-TO-SCHOOL season in full swing, a new report suggests teachers will be shelling out hundreds of dollars on classroom supplies that they will need during the academic year.
The average K-12 public school teacher spends $459 each year on school supplies for which they are not reimbursed, according to a state-level analysis of National Center for Education Statistics survey data conducted by the left-leaning Economic Policy Institute.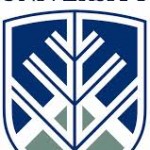 The Centers for Disease Control and Prevention identifies one in 68 children as having autism spectrum disorder—a number that continues to increase. Though much is known about autism, effective treatments have remained a mystery. That is, until a team, led in part by Northern Arizona University's Greg Caporaso, showed promising research that could lead to a new treatment option.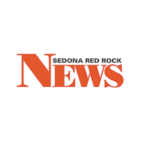 Learning that your child has autism can be a rude awakening.
Beyond the effects of the condition itself, the unfortunate fact is that autistic children are often stigmatized. In extreme cases, they are labeled "low functioning," reflecting the widespread belief that they cannot enjoy any level of independence.
Former Cottonwood-Oak Creek School District special education consultant Emily Holly has seen the deleterious effects of assumptions about autistic students. …
As a result of her experiences, earlier this year Holly chose to go it alone with her own school, going so far as to rent out St. Joseph's Catholic School's former property — in one fell swoop founding the Cupertino Power Learning Academy.