Tag: At Risk Youth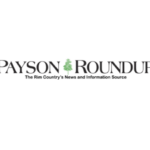 Worried about the kids?
Well, we've got good news and we've got bad news.
The overwhelming majority of teenagers in Arizona don't smoke cigarettes, drink alcohol or use marijuana. …
Now the bad news.
An awful lot of kids are still doing things that can derail their lives and lead to years of trouble down the road. On the whole, Arizona kids have slightly more risk factors than kids nationally.