Tag: Associated Press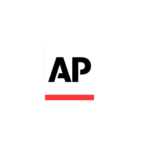 High school biology teacher Kelly Chavis knew smartphones were a distraction in her class. But not even her students realized the psychological toll of their devices until an in-class experiment that, of course, was then spreading on social media.
For one class period, students used a whiteboard to tally, in real time, every Snapchat, Instagram, text, call or other notification that popped up. Students were told not to respond to avoid generating replies … and further notifications. …
"One girl, just during the one hour, got close to 150 Snapchat notifications. 150!" marveled Chavis, who teaches honors-level courses at Rock Hill Schools in South Carolina.
She's among a growing number of teachers, parents, medical professionals and researchers convinced that smartphones are now playing a major role in accelerating student anxiety — a trend so pervasive that a National Education Association newsletter labelled anxiety a "mental health tsunami ."