Tag: ArizonaTogether.org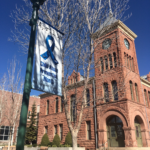 During times of crisis, people have an amazing ability to adapt, get over the shock and get to work to mitigate or solve the problem.
Such is the case with our current challenge, the coronavirus (COVID-19) emergency.
Stay-at-home orders, school closures and other issues have rapidly confronted everyone, from political leaders to emergency responders, parents and students.
And true to our nature, individuals and organizations are rapidly coming up with a variety of creative solutions to tackle such issues as feeding students who are unable to return to the classroom, and at-home and distance-learning options to continue the education of our youth.
Within this e-newsletter, our readers will find a variety of links to stories and resources to help us face the challenge of many of these issues and meet the mind, body and spirit needs of our community.