Tag: Arizona's Children's Health Insurance Program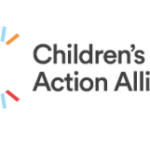 This week, the Arizona legislature begins its work for the year at a time when many Arizona children and families are struggling to meet their basic needs during this health and economic crisis. Recently released data by the U.S. Census Bureau shows 1 in 6 Arizona households with children (16%) said they had only slight confidence or no confidence at all that they would be able to make their next rent or mortgage payment on time. Increasing numbers of Arizona households with children are also reporting they do not have health insurance and/or do not have enough food to eat, and communities of color are disproportionately suffering.
That is why it will be so critical for lawmakers to focus their work on helping families achieve financial stability, and keeping children healthy and safe during these difficult times.