Tag: Arizona State of Education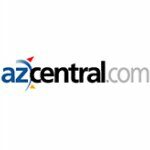 Arizona schools chief Diane Douglas said she is "cautiously optimistic" about where the state's education system is headed and vowed to work collaboratively with state leaders to advance her laundry list of education reform plans.
In her annual "state of education" speech, the state schools superintendent touted Proposition 123, the $3.5 billion education-funding package voters will decide in a May 17 special election, and her "AZ Kids Can't Afford to Wait!" plan she introduced in October.
These proposals, she said, are a good first step in helping to move the needle on Arizona's low national rankings for student funding and achievement.