Tag: Arizona State Legislature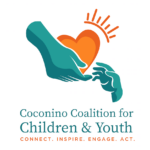 In lieu of taking individual positions on bills this year: CCC&Y has had a voice at the table for many advocacy positions that support our partners and others to advocate for the well-being of children and families in our State.  We also continue sharing action alerts and updates from our trusted partners so that you can stay informed and utilize the Request to Speak system to show your support or opposition.
Many of the bills are evolving so quickly that an organization with our limited resources would risk doing you an injustice by taking a formal position that may need to change multiple times in this current climate.  However, please know we are at the table and will continue to voice concerns and support during this session.