Tag: Arizona school safety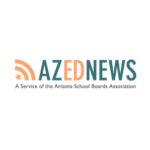 Arizona's state test scores are improving, but only by a few percentage points.
Early AzMERIT standardized test results obtained by The Arizona Republic show small increases in the percentage of students passing the test in most grade levels in reading and math.
But the scores still show more than half the students in most categories, including in third-grade reading, aren't passing the test.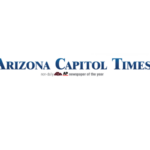 State senators voted Tuesday for what was crafted as a comprehensive school and public safety plan — but not before Republicans removed a key provision designed to take guns away from dangerous people.
SB 1519, approved on a 17-13 party line vote, still al lows police to ask a judge to have someone brought in for mental evaluation. And judges remain able to order temporary removal of weapons if there is "clear and convincing evidence" the person is a danger to self or others.
But Sen. Steve Smith, R-Maricopa, took out language which also would have allowed family members, school administrators, probation officers, behavioral health professionals, roommates and "significant others" to go to court to seek what are known as Severe Threat Orders of Protection.

Legislation implementing Arizona Gov. Doug Ducey's wide-ranging school safety proposal by the Feb. 14 school shooting in Florida that left 17 dead has been introduced in the state Senate after nearly a month of delay.
The proposal introduced (April 11) comes after major opposition from some majority Republicans led to some changes.