Tag: arizona school boards association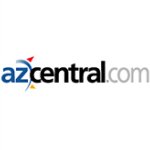 One of Arizona's most influential lobbyists spoke candidly to private school allies last winter about her goals for last year's expansion of the state's controversial school voucher-style program.
The program should come with as little student accountability as possible, with schools not required to report their students' test scores to the state, Cathi Herrod, Center for Arizona Policy president, told those on the conference call. And private schools could get $4,500 per student to expand their schools — or create new campuses, she suggested. …
Asked Monday about her remarks, Herrod said she was upset they had been recorded "without my knowledge" and shared with The Republic. "To use this recording of me in a private phone call with Christian school leaders as somehow being newsworthy at this point in time? I fail to see the news value," she said.