Tag: Arizona School Board Association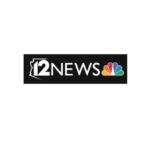 On day six of the teacher walkout, the Arizona House of Representatives and Senate both passed an education budget bill which includes Gov. Doug Ducey's plan of 20 percent teacher pay raises by 2020.
The bill then went to Gov. Doug Ducey who signed it almost immediately.
"Signed," Ducey tweeted. "Teacher raises are on the way."
But teachers at the Capitol Thursday morning are not happy, saying it's not enough. They're already preparing for November.