Tag: Arizona Kindergarten Enrollment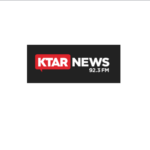 The coronavirus pandemic appears to be driving Arizona parents to postpone their children's entrance into kindergarten, which is raising concerns about students losing out on the benefits of early education.
Enrollment in K-12 public schools statewide is down 5% compared to the end of the last school year. The drop is even bigger among kindergarten, with 14% fewer students enrolled this year.
Though kindergarten is optional in Arizona, it plays an important role in a child's early education.