Tag: Arizona K12 Center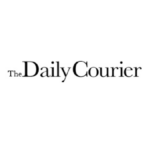 Summertime is synonymous with fun — no homework, no tests, no essays and no math formulas.
Such fun, though, can prompt what some educational professionals refer to as the "summer brain drain," a true phenomenon statistics suggest can lead students to forget as much as 20 percent of what they learned during the prior school year.
"People don't realize how important the summer months are," said Denise Murphy, the early literacy coordinator for Arizona Reads Now, a program of the Yavapai County Educational Service Agency.
So how do families combat this syndrome? 
With the same fun that children crave on their summer vacations, Murphy sand fellow educators said.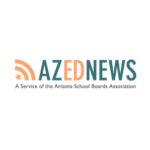 While I cannot be the only one who cringes at the thought of allowing my students "free time," I equally despise distributing busywork.
That said, we've all run into unplanned time at the end of a class — delivering dynamite lessons only to glance at the clock and recoil at the realization that there are a whole five or 10 minutes left before dismissal.
Teachers face the frustrating paradox of never having enough time in the day to accomplish all that needs doing and coming face-to-face with these pockets of unplanned time.
Not to fear! We've got your closure game plan. Here are our top tips for maximizing those sneaky last minutes.