Tag: Arizona homeless education grant funding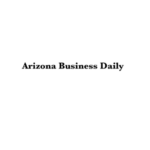 The State Board of Education (SBE) has approved grant funding of $1.2 million for 32 school districts and schools for homeless education services, the Arizona Department of Education reported.
The grant will help approximately 30,000 homeless students. The program's goals are to assist its target students with school attendance, enrollment and retention.
 "We are fortunate to have received this additional federal allocation," Alexis Clermont, state coordinator for homeless education, said in a press release. "It has allowed us to increase our expanded reach to schools. These extra funds mean that more schools and more of Arizona's underserved children have equal access to a high-quality education."