Tag: Arizona Friends of Foster Children Foundation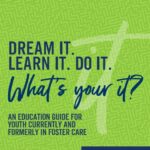 AFFCF SCHOLARSHIP APPLICATION OPEN!
AFFCF Scholarship Program
Scholarship program for college students who reached (or will reach) age 18 as wards of the State of Arizona or in tribal foster care.
The AFFCF Scholarship application will be open the entire month of June for students who will be enrolling in college for the Fall 2022 semester. Current college students and first-time college students should consider applying!
Who should apply?
Students pursuing undergraduate degrees at community colleges or universities
Must have reached (or will reach) age 18 in foster care (DCS or tribal in AZ)
Must be under the age of 25 when they apply
Must have a minimum cumulative GPA of 2.0 or have earned their GED
Must enroll in a minimum of six credit hours in the Fall 2022 semester
One letter of recommendation (from any reference) is required
How to apply?
The AFFCF Scholarship application is an online application and the online application saves students' work automatically, so students can log in and out as needed before submitting by 6/30/22 at the latest.
The letter of recommendation can be uploaded to the application or requested through the application itself by e-mailing the reference. If an applicant e-mails a reference on 6/30/22, the reference will have until 7/10/22 to upload the letter to the system.
DEADLINE ALERT! Deadline: 6/30/22