Tag: arizona education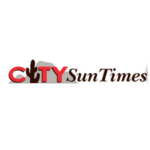 Before the February 7 confirmation of a new U.S. Secretary of Education, a lot of debate took place regarding the best way to educate the nation's children, and the state of our education system in general. And while the country as a whole will have to wait and see what the new administration will bring to the table, the question here at home remains: what do Arizona voters want when it comes to education?
According to a statewide survey of likely Arizona voters, conducted on behalf of Expect More Arizona in December 2016 by Public Opinion Strategies, education is the top issue for Arizonans (43 percent) over immigration/border security (34 percent) and the economy (16 percent). More specifically, lack of funding (41 percent) and teacher pay/teacher shortage (34 percent) emerged as the two top education issues.