Tag: Arizona Education Association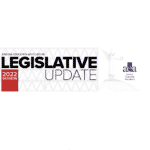 On May 31, 2022, educators and community members are coming together to urge legislators to use the $5.3 billion to invest in public education. AEA and local affiliates are hosting events at the state capitol and in Flagstaff, Sierra Vista, and Tucson to ask for support for the Educators' Budget.
Watch Video Update from AEA President-elect Marisol Garcia >>
State lawmakers have until July 1 to pass a state budget. So far, their efforts have failed, including their attempt at passing the so-called "skinny budget," which would continue last year's budget and leave $5.3 billion on the table.
The time is now to turn up the heat on our elected officials to solve the teacher shortage crisis and ensure every child has a caring and qualified teacher in the classroom. Join us at the Capitol on May 31.