Tag: Arizona Department of Health Services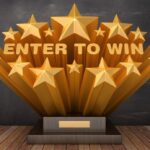 Since the start of the COVID-19 pandemic, students around the world have been struggling with the adjustment to learning at home. The dramatic change in the lives of children and teens has brought challenges such as lack of motivation, loneliness and depression. In one study, 46% of teachers reported that they have encountered more student mental health concerns right now than they did before the pandemic.
To help other teens during these hard times, I wrote and published an advice book filled with ways teens can make the best out of this situation. As a teenager myself, I know that it's extremely important for teens to find engaging things to focus on and passions to explore. While writing my book, I discovered various contests (in art, writing, STEM and other categories) that students can enter and win cash prizes, recognition from major publications and more amazing opportunities. Here are some of the *best* competitions for tweens and teens to enter!