Tag: Arizona Department of Child Safety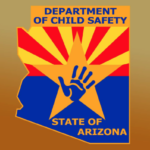 We are excited to announce we will be providing a Youth ThriveTM training in Flagstaff on April 2nd and 3rd!
You may be aware that in 2019, DCS has been working diligently to roll out a new framework called Youth ThriveTM.  We have provided the two day training to approximately 200 participants, including all of our internal YAP units, additional DSC staff.