Tag: Arizona Daily Sun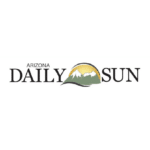 Flagstaff teachers will be using the $2,500 grants for cooking equipment, flexible seating, a reading program and more.
The Palo Verde Fiesta Bowl Charities Wishes for Teachers program increased its giving by 25% this year, adding 100 teachers and a quarter of a million dollars to the total rewarded.
Each year the program hosts a draft to grant requests from Arizona educators for items that will support their students' learning. In its eight years so far, it has awarded about $7 million to more than 2,100 Arizona teachers.