Tag: Arizona Coyotes STEM Summit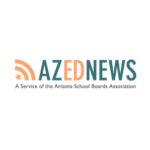 Submit an application for your classroom to participate in the first annual Arizona Coyotes STEM Summit where your classroom will compete in the Design the Arena of the Future contest!
Classrooms throughout Arizona will have the opportunity to come and learn hands-on STEM lessons. Through an application process 30 classrooms will be selected to participate at this one day event.