Tag: Arizona Commission for Postsecondary Education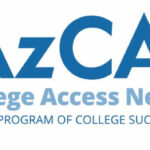 As reported earlier in the year, HB2210 established a pilot program for college-readiness exams such as the ACT and SAT to be administered to high school juniors. The FY2018 budget appropriated $235,000 to be distributed in grants to school districts and charter schools to pay fees for the exams. The Arizona Commission for Postsecondary Education is the administrator of the pilot and has now opened the application cycle.

For many high school seniors, the idea of applying to a college or university can seem like a daunting task. Many students are undecided of what kind of postsecondary program to pursue, or unsure of the process and deadlines, and some may not have much support or encouragement to explore their options and take the next steps. Arizona College Application Campaign is a program that is structured to provide resources and support for all high school seniors and their families as they determine their post-high school plans, whether that is a vocational certificate program, or a 4-year degree at a university, and anything in-between.
We encourage you to talk to your seniors about their plans after high school graduation.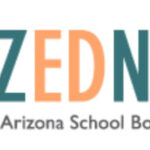 May 21, 2015  • By Lisa Sepulveda • Arizona Commission for Postsecondary Education • AZEDNEWS The Arizona Commission for Postsecondary Education wants to recognize successful college access programs that prepare, encourage and transition students into postsecondary education with a 2015 Pathways to Postsecondary Education Award.  For more than 12 years, the Pathways to Postsecondary Education Awards presented by the Arizona Commission […]