Tag: Arizona Center for Afterschool Excellence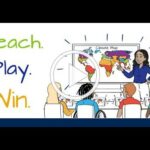 Presented by NEEF, Samsung, and the EPA's ENERGY STAR® program, the Climate Superstars Challenge is an online eco-challenge exclusively for middle school classrooms (grades 6-8) that teaches students about the environment and how they can take an active role in caring for its future. The Climate Superstars program fits into both virtual and in-person learning environments, providing additional flexibility for teachers, students, and their families.
The 2022 Climate Superstars Challenge will take place from October 1 to October 31. Building on the success of last year's program, this friendly competition will encourage students across the country to collaborate with their classmates as they complete short, daily activities designed to be educational, engaging, and action-oriented.