Tag: Arizona Center for Afterschool Excellence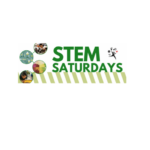 The 2020 School's Out, Make It Count Conference — taking place virtually from October 10th – 30th — will feature more than 60 virtual workshops, including seven sessions devoted to STEM learning.
One such workshop is STEM-ulating Activities on Human Ecology, presented by Marni Landry of Grand Canyon University. Join Marni's virtual session to discover innovative ways to teach about human-environmental interactions, while also building STEM skills. Hands-on activities address natural resource use, population trends, wildlife habit, fresh water and our changing climate. Activity formats include games of strategy, cooperative-group problem-solving and role-playing simulations. All participants will receive access to activity plans in an electronic format.