Tag: Arizona Center for Afterschool Excellence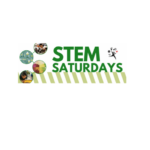 You're a champion for children. You know that afterschool and summer learning programs can change kids' lives and help them reach their full potential. In this unprecedented time, it's more important than ever to have ways to help youth continue learning, growing and exploring – wherever they are. 
In support of these efforts, the Mott Foundation has a new resource to share with you. As you may already know, the Mott Foundation is committed to the afterschool field, and has invested in it for decades to help expand quality afterschool opportunities for young people nationwide.
Mizzen by Mott is a new app built with and for afterschool professionals to provide high-quality, engaging learning content and tools to the field. To meet the needs of this moment, the Mizzen team has added new activity playlists and multi-week modules that can be done at home or in small-group settings.