Tag: Arizona Center for Afterschool Excellence (AzCASE)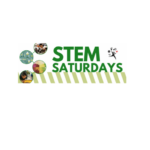 Give your students a backstage pass inside the world of Country Music to see how STEAM skills make the magic happen both on and off the stage. Explore a variety of all-new standards-aligned digital resources including a Video Topic Series and student activities for classrooms and families.
Working in Harmony celebrates the ways STEAM skills are used to spark creative problem-solving and collaboration in the Country Music industry. The Video Topic Series shows students how STEAM is used to create the sounds, sights, and buzz for a country music event.