Tag: Arizona Capitol Times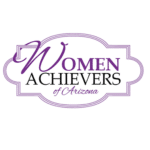 Andrea Meronuck, Clinical Director of Northland Family Help Center in Flagstaff, was among Arizona Capitol Times' "2023 Women Achievers of Arizona" winners announced on Sept. 19, 2023.
"2023 Women Achievers of Arizona celebrates the accomplishments of top women in numerous fields. Amidst a challenging year, these leaders persevered and excelled. Their collective work helps Arizonans today and prepares the state for a flourishing future. The Achievers will also be profiled in a special edition of the Arizona Capitol Times," the newspaper reported.
"This year's event to honor the winners will be held Oct. 24 at the Phoenix Art Museum, 1625 N. Central Ave., Phoenix, from 11 a.m. to 1 p.m. Below are the honorees in their respective categories. The Arizona Capitol Times editorial staff had no input on the nominations."
The 2023 Women Achievers of Arizona were nominated by readers.
Meronuck is currently serving as Board President, Coconino Coalition for Children & Youth.
"I serve with CCC&Y because the coalition is a place where the community can come together and explore a shared passion for the wellbeing of children in the county, and take action toward our collective goals of a thriving community. Together we are able to creatively make space for efforts toward healing what needs to be healed, and as well as make space for growing a greater experience of safety, prosperity, connection, confidence, and joy in the youth of our community."