Tag: Arizona Business Daily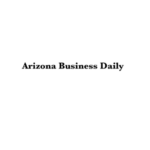 The State Board of Education (SBE) has approved grant funding of $1.2 million for 32 school districts and schools for homeless education services, the Arizona Department of Education reported.
The grant will help approximately 30,000 homeless students. The program's goals are to assist its target students with school attendance, enrollment and retention.
 "We are fortunate to have received this additional federal allocation," Alexis Clermont, state coordinator for homeless education, said in a press release. "It has allowed us to increase our expanded reach to schools. These extra funds mean that more schools and more of Arizona's underserved children have equal access to a high-quality education."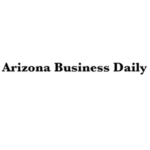 Arizona teachers and Gov. Doug Ducey have recently begun playing tug of war over a decimal point.
It started on Monday, when Christine Marsh, the 2016 Arizona Educational Foundation Teacher of the Year, and Michelle Doherty, the 2017 winner, delivered a letter to the governor's office saying teachers statewide should get a 4.0 percent across-the-board pay hike. By contrast, Ducey is offering only a 0.4 percent raise.
Ducey's offer does include similar increases every year until the total reaches 2 percent by 2020.
"It's a step in the right direction,'' Marsh said. "But that's not going to solve any issues at all. It's not going to keep teachers from leaving the profession or leaving the state."