Tag: Arizona back to school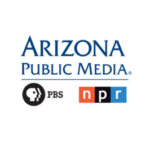 Gov. Doug Ducey announced Thursday that schools will have "data-driven benchmarks" to consider when determining when to reopen for traditional, in-classroom learning. However, schools will also have to offer free, on-site learning spaces to give students a place to go if needed.
The decision on when to return to in-person learning is in the hands of local school leaders, Ducey said, underlining that there would be options and flexibility.
Educators had been asking for the state to issue safety-conscious guidelines for weeks prior to the announcement. Organized "motor marches" were held statewide on Wednesday to call for reopening plans that would not put teachers or students at risk. The state says it will release the benchmarks by Aug. 7.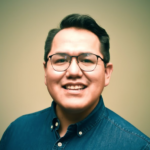 This week's featured Indigenous scientist is Aaron Yazzie. Aaron was born in Tuba City, Arizona, and was raised in Holbrook, Arizona, the seat of Navajo County.
Yazzie attended Stanford University, where he received a Bachelor of Science in Mechanical Engineering in 2008. In September of that year, he started working for NASA's Jet Propulsion Laboratory in Pasadena, California. There, he designs mechanical systems for robotic space research systems. He has contributed to the Mars Science Laboratory Rover missions, the Mars InSight Lander Mission, and the Mars 2020 Rover Mission, the latter of which is due to launch on July 30th, 2020. You can check out a 3D visualization of the Mars 2020 Perseverance Rover here.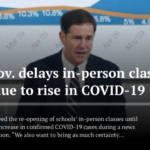 Gov. Doug Ducey delayed the re-opening of schools' in-person classes until August 17 due to the increase in confirmed COVID-19 cases during a news conference this afternoon.
"We also want to bring as much certainty as possible for Arizona schools. Of course, our objective is to educate our kids as best as possible in the safest environment," Gov. Ducey said.
"It is an unfortunate, but necessary decision to delay students' return to their classrooms," said Superintendent of Public Instruction Kathy Hoffman. "But with Arizona's COVID cases hitting new highs every week, it is clearly not yet safe for students and teachers to return to school facilities."
"We'll continuously re-evaluate this target date working closely with Supt. Hoffman with the objective to educate our children safely and successfully," Gov. Ducey said.