Tag: Arizona Association for the Education of Young Children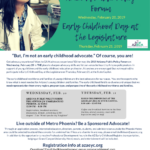 Register now for the Arizona Public Policy Forum from 1 to 8:30 p.m. Wednesday, Feb. 20 at The Newton, 300 W. Camelback Road, Phoenix. Also:
The Early Childhood Day at the Legislature will be held Thursday, Feb. 21 at the Arizona State Capitol.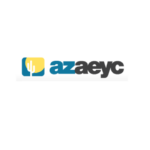 We know you are committed to high quality early learning for all children birth to age 8. So, we would like to share a members-only benefit opportunity with you.
Could you or an early childhood staff member or student you know benefit from a $1,000 scholarship to support attaining early childhood college credits, attending a local early childhood professional development opportunity, or purchasing developmentally appropriate materials for your work with children and families?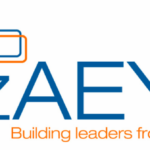 Arizona Association for the Education of Young Children (AzAEYC) Newsletter: A Matter of Equity: Preschool in America New Report by the U.S. Department of Education All parents hope their child will start school ready for success. Unfortunately, not every parent can find the high-quality early learning opportunity that sets their child up for success. On […]