Tag: Ariziona Daily Sun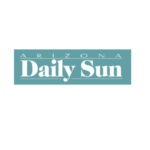 Throughout December, Flagstaff Arts and Leadership Academy students have been raising funds to help victims of the Paradise, California wildfire – including dance instructor Cori Wall Mee's family – rebuild their beloved town.

Janice Woodburne moved to Flagstaff to retire from a long career in education, but when retirement didn't suit her, she decided to go back to her roots, giving students one-on-one attention to help them succeed in school.
Woodburne founded A Plus Tutoring in 2004, as a former principal, she said she knew the needs of parents and classroom teachers and wanted to provide extra help for students around the city.