Tag: Area Agency on Aging – NACOG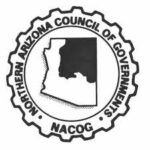 CCC&Y will welcome Lita Nelson of the Area Agency on Aging – NACOG to our monthly Board Meeting scheduled for Monday, Monday, March 21 from 12 to 1:30 p.m. in the Ponderosa Room at the County Health and Community Services Building.
ALL are welcome to attend and join in the discussion. We will receive an update on the Kinship Care Program, other services and Coconino County outreach.
There will also be a brief presentation by Joy Goff of the Foster and Adoption Network of Northern Arizona.