Tag: AHCCCS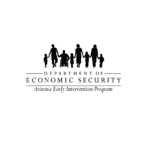 In December 2022, Congress passed legislation which will end the Medicaid continuous enrollment requirement related to the COVID-19 pandemic on April 1, 2023. At that time, AHCCCS will be required to reverify the eligibility status of all members enrolled in AHCCCS and KidsCare (Arizona's CHIP program).
AHCCCS will complete a full eligibility renewal for all 2.4 million enrolled members over the course of 12 months, following a careful plan to limit gaps in health care coverage for Arizonans. Members will be notified of their eligibility renewal prior to their month of renewal.
Per federal requirements, the ending of the continuous enrollment requirement will represent the first time in three years that Medicaid and CHIP members will go through the renewal process. It is imperative that AHCCCS members update their contact information in Health-e-Arizona Plus (www.healthearizonaplus.gov) and respond to all AHCCCS communication in a timely manner.