Tag: AdviseAZ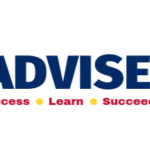 Now more than ever, Arizona students need help with college access. That is why AzCAN and Earn to Learn partnered to create AdviseAZ and are seeking proposals from potential host-sites for the 2020-2021 year.
AdviseAZ will place 85 AmeriCorps members to serve near-peer college advisers to help high school students navigate the college exploration process, prepare for college admissions tests, apply to colleges, complete the FAFSA and enroll in a postsecondary institution. 
AzCAN and Earn to Learn are seeking high schools and community based organizations to serve as host sites. To learn more about hosting and applying for an AdviseAZ AmeriCorps Member at your high school or community organization, please visit the AdviseAZ website and view the AdviseAZ Partner Application.