Tag: 2017-18 letter grades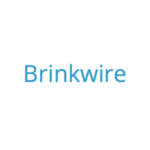 Arizona's State Board of Education released 2017-18 letter grades today, with more schools receiving both "A" and "F" grades than last year. 
The letter grades, using data from the last school year, are preliminary. …
Here's the breakdown of grades assigned to Arizona schools, according to an analysis by The Arizona Republic of the data: 
According to the state board's definitions, "D" schools are deemed minimally performing while "F" schools are considered failing. Arizona law requires school boards of districts with 'D' and 'F' schools to develop improvement plans. Seventy-one schools were not graded.