Tag: 12NEWS-NBC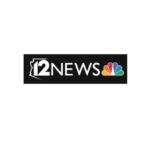 On this weekend's "Sunday Square Off," the candidates for Arizona superintendent of public instruction face tough questions about their readiness and plans for the job:
-Have Democrat Kathy Hoffman's five years as a public-school speech therapist prepared her to lead the Department of Education?
-Would Republican Frank Riggs introduce "intelligent design" – a pseudo-scientific explanation for the Bible's creation story – into Arizona's school curriculum?
-How would both candidates respond to alleged abuses of the state's laws on charter schools?
-Do they support the current school voucher law?
-Should lame-duck incumbent Diane Douglas try to change Arizona's education standardsbefore she leaves office in January? Douglas lost her bid for a second term in August's Republican primary.