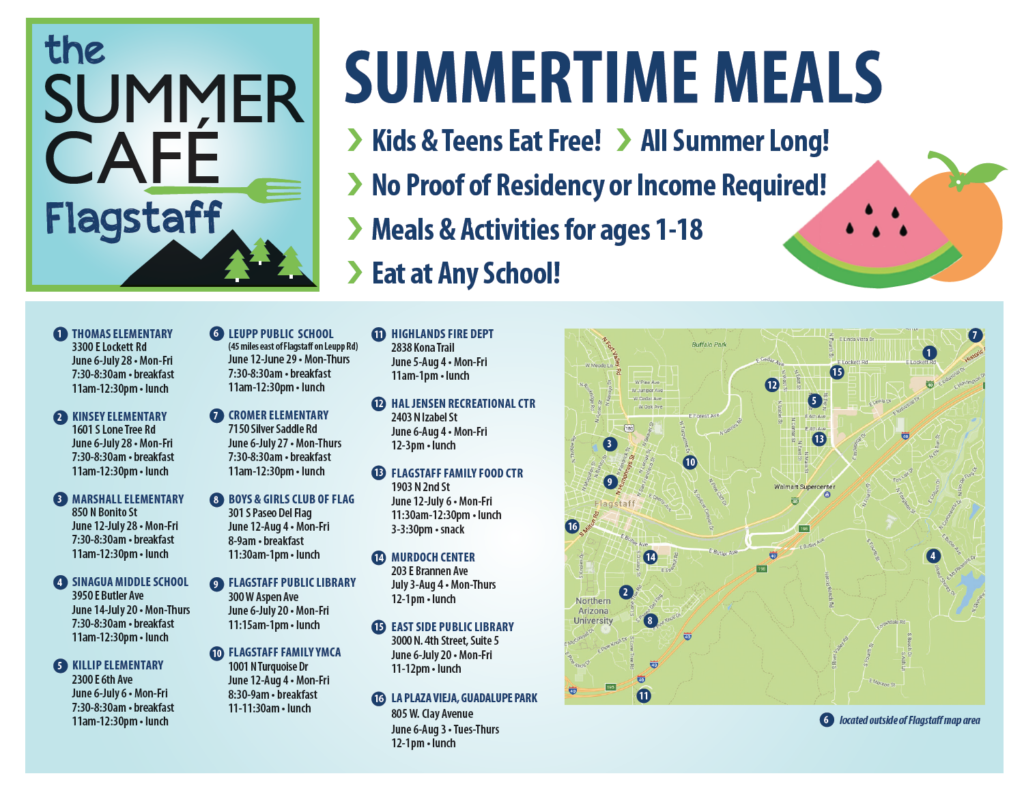 FLAGSTAFF — The Summer Café is now providing free meals to kids under 18 throughout the greater Flagstaff area. For the duration of the Summer Café, program kids and teens can eat for free at any of the Summer Café sites throughout the greater Flagstaff area (see attached map with locations, dates and times of operation). All kids are eligible to participate with no proof of residency or income required. In addition to meals, many sites will host a variety of activities during service hours.
The Hunger Free Alliance of Greater Flagstaff added seven new sites and expanded service to the annual Summer Food Service program in response to program feedback providing local kids with nutritious meals through the summer months.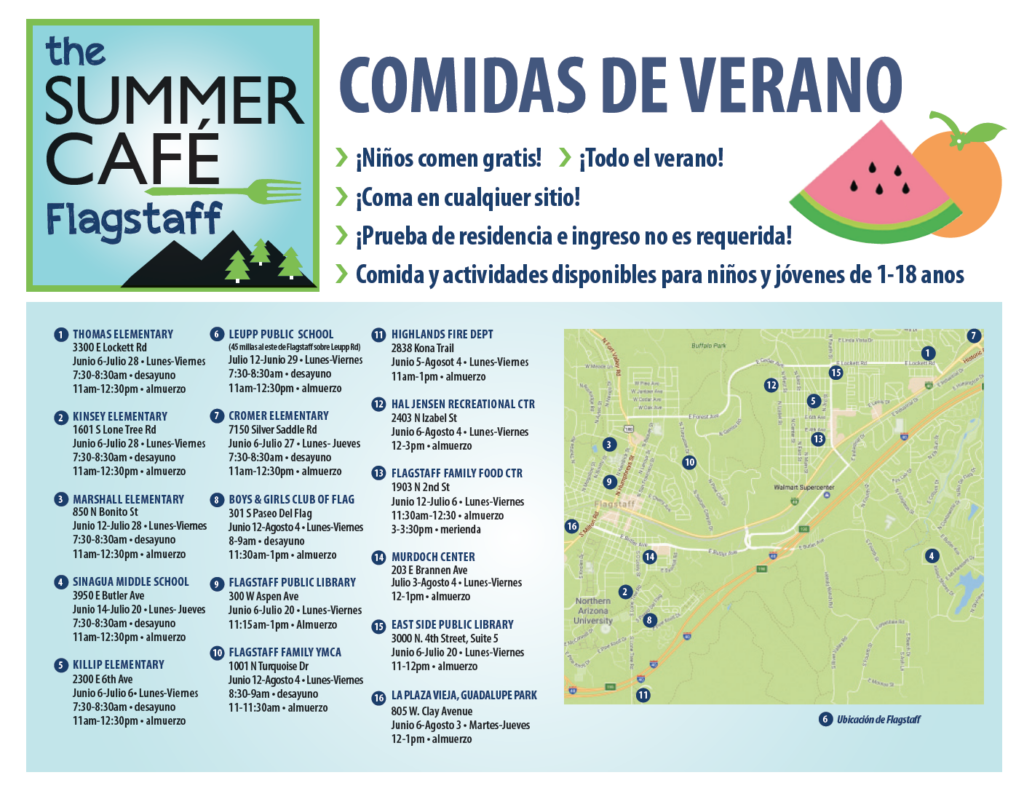 "The new Summer Café's opening this summer will provide a great opportunity for families and kids to eat and socialize," said Hunger Free Kids Alliance Spokesperson Ceara Chirovsky.
A "Summer Café Open" sign anywhere in Flagstaff will indicate that the food served inside is ADE monitored, USDA regulated, nutritious, and free of cost. To find the location nearest you text "Food" to 877-877.
The Greater Flagstaff Hunger Free Alliance is a group of committed stakeholders throughout the region who meet monthly to develop community-specific programs to impact food insecurity.
Category: Child Welfare, Education