Stronger As One and NACA's Native Connections are presenting the following free events for Suicide Prevention Month!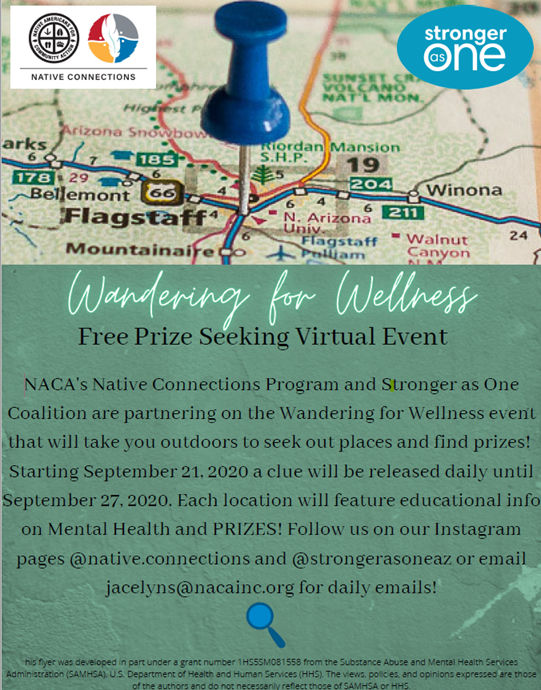 Wandering for Wellness: Please join us for our Wandering for Wellness event through September 27th, as a way to take care of ourselves, get outside and enjoy the area we live, and learn more about mental health.
Each day we will release clues about the location of a cache with information and prizes hidden somewhere within the greater Flagstaff area.
This event is free and open to the public, with prizes hidden throughout the community, and is open to all ages.
Join us for a fun event to learn more about mental health and engage with our surroundings in a safe way!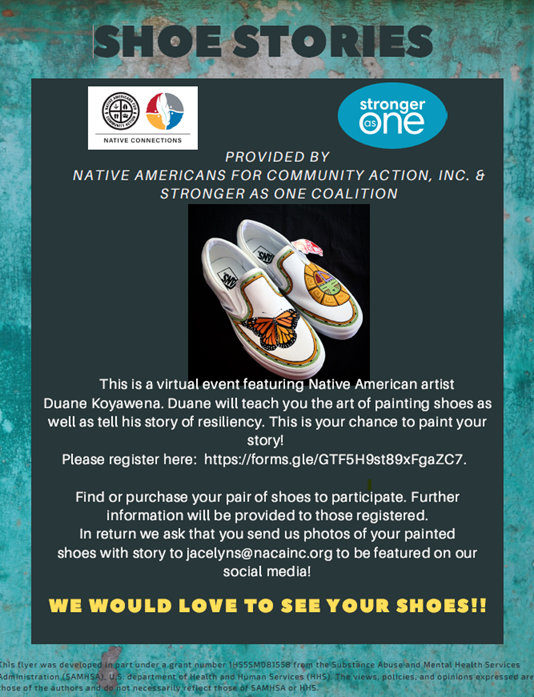 Shoe Stories: Understanding who we are, and expressing ourselves, is an important part of taking care of our mental health.
American artist Duane Koyawena will guide you through the art of painting your story on your shoes, as well as share his story of resilience in his video.
Bring your own pair of shoes and register at https://forms.gle/GTF5H9st89xFgaZC7 to join the event this month, and share photos of your completed shoe story with us!
Category: Child Welfare, Education, Events, Programs, Resources