The Week of the Young Child™ is an annual celebration initiated by the National Association for the Education of Young Children (NAEYC), the world's largest early childhood education association, with nearly 60,000 members and a network of 50 local, state, and regional Affiliates.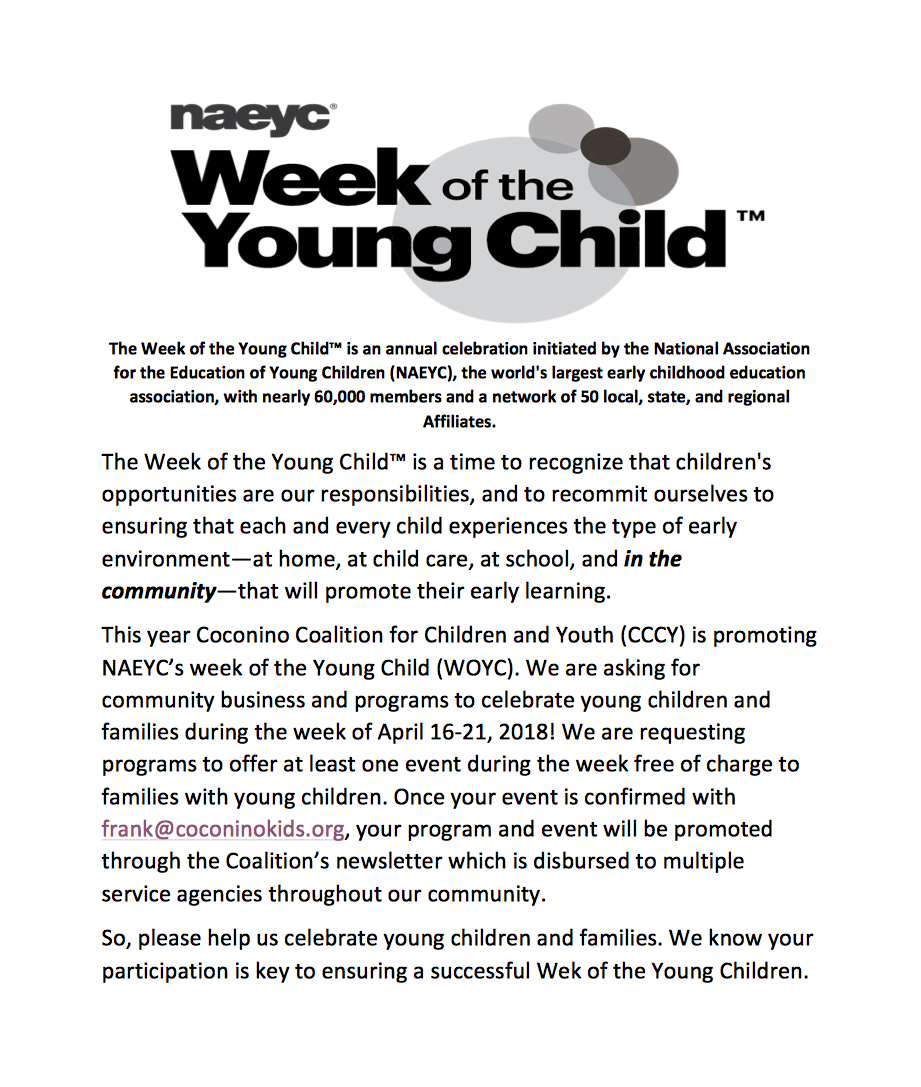 The Week of the Young Child™ is a time to recognize that children's opportunities are our responsibilities, and to recommit ourselves to ensuring that each and every child experiences the type of early environment—at home, at child care, at school, and in the community—that will promote their early learning.
This year Coconino Coalition for Children and Youth (CCCY) is promoting NAEYC's week of the Young Child (WOYC). We are asking for community business and programs to celebrate young children and families during the week of April 16-21, 2018! We are requesting programs to offer at least one event during the week free of charge to families with young children. Once your event is confirmed with frank@coconinokids.org, your program and event will be promoted through the Coalition's newsletter which is disbursed to multiple service agencies throughout our community.
So, please help us celebrate young children and families. We know your participation is key to ensuring a successful Wek of the Young Children.
Category: Education