By Katie Conner • ABC15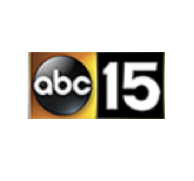 PHOENIX – A new study shows Arizona has a very high student-to-school-counselor ratio.
The American School Counselor Association (ASCA) recommends a ratio of 250 students per school counselor.
According to the ASCA study, Arizona has 924 students per school counselor.
ASCA says it compiled data from the U.S. Department of Education's National Center for Education Statistics.
Corey Harris, Executive Director of Arizona School Counselor Association, thinks the reason for the shortage is two-fold.
One, some districts aren't hiring in light of budget cuts and two, Arizona doesn't offer competitive pay.
…Read the full article HERE
Please see related stories:
Category: Education